Atlanta CD duplication, DVD & Blu-ray Duplication Replication
There isn't a better pairing: MediaXpress combined with Atlanta's booming film, television, and music industry. With our high-quality products and services including CD,DVD,Blu-ray duplication , replication, and packaging--as well as USB flash drives' MediaXpress is Atlanta's one-stop source for media solutions. We have the fastest turn times in the business at the lowest prices. We're always available online, info@mediaxpress.net, or give us a call during our business hours to discuss your next project: 1.800.879.8273
MediaXpress is the premiere one-stop supplier for all media services relating to CDs, DVDs and Blu-rays. We offer:
CD Duplication

DVD Duplication

Short-Run CD Duplication

CD Replication

Blank Printed CD

CD Packaging

Short-Run DVD Duplication

DVD Replication

Blank Printed DVD

DVD Packaging

USB Flash Drive

VHS Transfer/Conversion

Blank Printed Blu-ray Discs

Blu-ray Discs
order online today!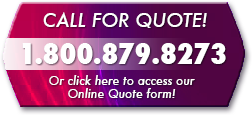 Please contact us to discuss your next project with one of our expert Sales Specialists:
1.800.879.8273 or info@mediaxpress.net
Our address:
1515 Nicollet Avenue.
Minneapolis, MN 55403
Toll Free: 800.879.8273
Fax: 612.872.0635
Click Here to get directions to MediaXpress.