Custom Flash Drives - Custom USB flash drive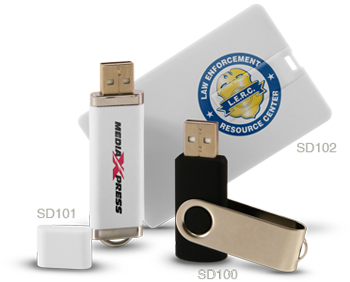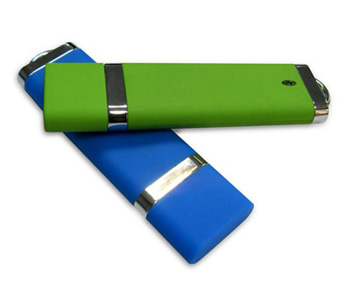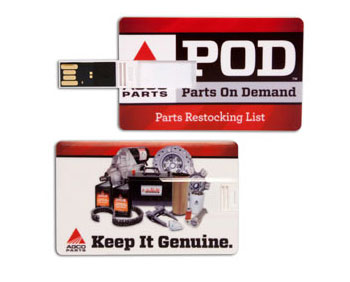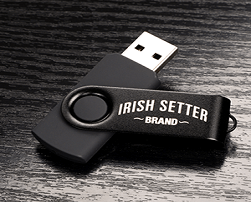 First Impressions Are Everything!
MediaXpress can help you with your custom order of USB flash drives. Use the MediaXpress, FREE online design tool to order your USB drives 24/7. We can print data load and ship your USB drives in 24 to 48 hours if needed. We stock the SD 100 swivel drive, SD 101 snap cap drive and the SD 102 credit card drive. We can also import over 300 unique models. We stock only a grade A USB drives with Samsung chips and Alcor controllers. Our in-house printing operations are what separate us from the other USB promotional suppliers. We can laser engrave, pad print or digitally print at our plant. Virtual proofs are included in your price.
Swivel Flash Drive

The swivel style custom flash drive is a compact style drive without a detachable cap, made with rubberized plastic and metal. It is a excellent choice for a corporate promotion or to help build brand recognition.

See Swivel Style Flash Drive

Credit Card Flash Drive

Credit Card Flash Drive style is a business card usb flash drive. Highly popular because of its detachable custom usb. The Credit Card Flash Drive comes in white, but can be printed from edge to edge using our multi color process printing.

See Credit Card Style Flash Drive

Removable Cap DE

Removable Cap DE style was one of the first custom USB drives made. It is also our most popular model. It has a very large print area for it's overall size, this makes it a perfect choice for larger logos or messages.

See Removable Cap Style Flash Drive