Phoenix CD Duplication, DVD & Blu-ray Duplication Replication
Where do you turn for CD, DVD or Blu-ray services in Phoenix? MediaXpress: the nation's leading manufacturer for musicians, filmmakers, and anyone needing excellent media solutions for professional or personal projects. Whether you have a large or small request, MediaXpress is your one-stop source for all your media needs.
MediaXpress is the premiere one-stop supplier for all media services relating to CDs, DVDs and Blu-rays. We offer:
CD Duplication

DVD Duplication

Short-Run CD Duplication

CD Replication

Blank Printed CD

CD Packaging

Short-Run DVD Duplication

DVD Replication

Blank Printed DVD

DVD Packaging

USB Flash Drive

VHS Transfer/Conversion

Blank Printed Blu-ray Discs

Blu-ray Discs
order online today!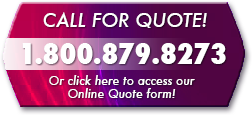 MediaXpress is known for having the fastest turn times in the business and at the lowest prices. Contact us today about your next project:
1.800.879.8273 or info@mediaxpress.net
Our address:
1515 Nicollet Avenue.
Minneapolis, MN 55403
Toll Free: 800.879.8273
Fax: 612.872.0635
Click Here to get directions to MediaXpress.